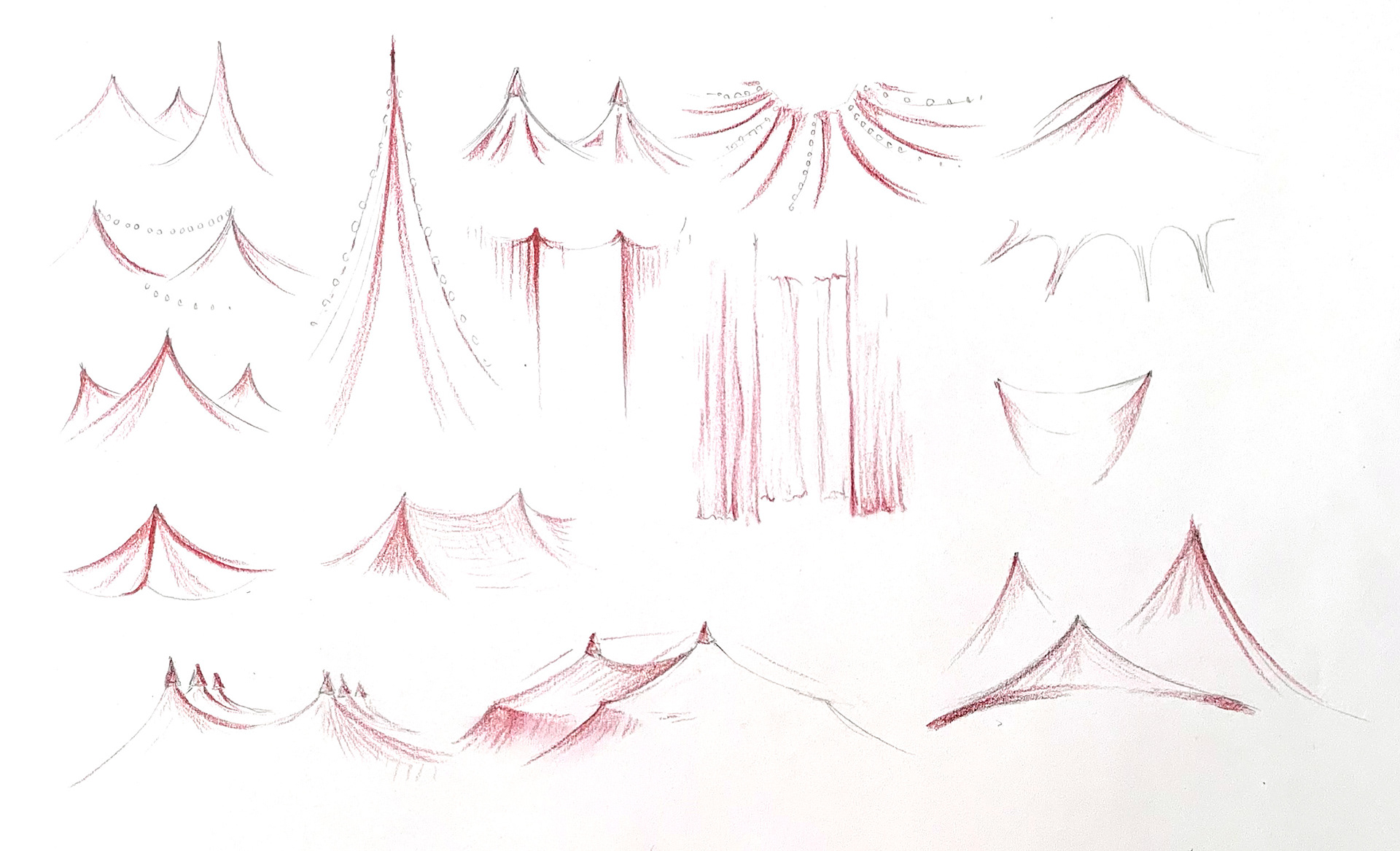 I am always obsessed with circus tent. The lighting, the color palette are all so gorgeous. I wanted to bring my obsession of circus tent to my spindle back chair design because both structures are so interesting and mysterious to me. For spindle back chair, the way it supports the whole structure is very different from other kind of chairs, it is the tension between each spindle supporting each other. The idea is similar to how the fabric used on circus roof top is supported by the hard structure inside and the tension between the structure and the fabric. 
Trying to find the most interesting form from my sketch...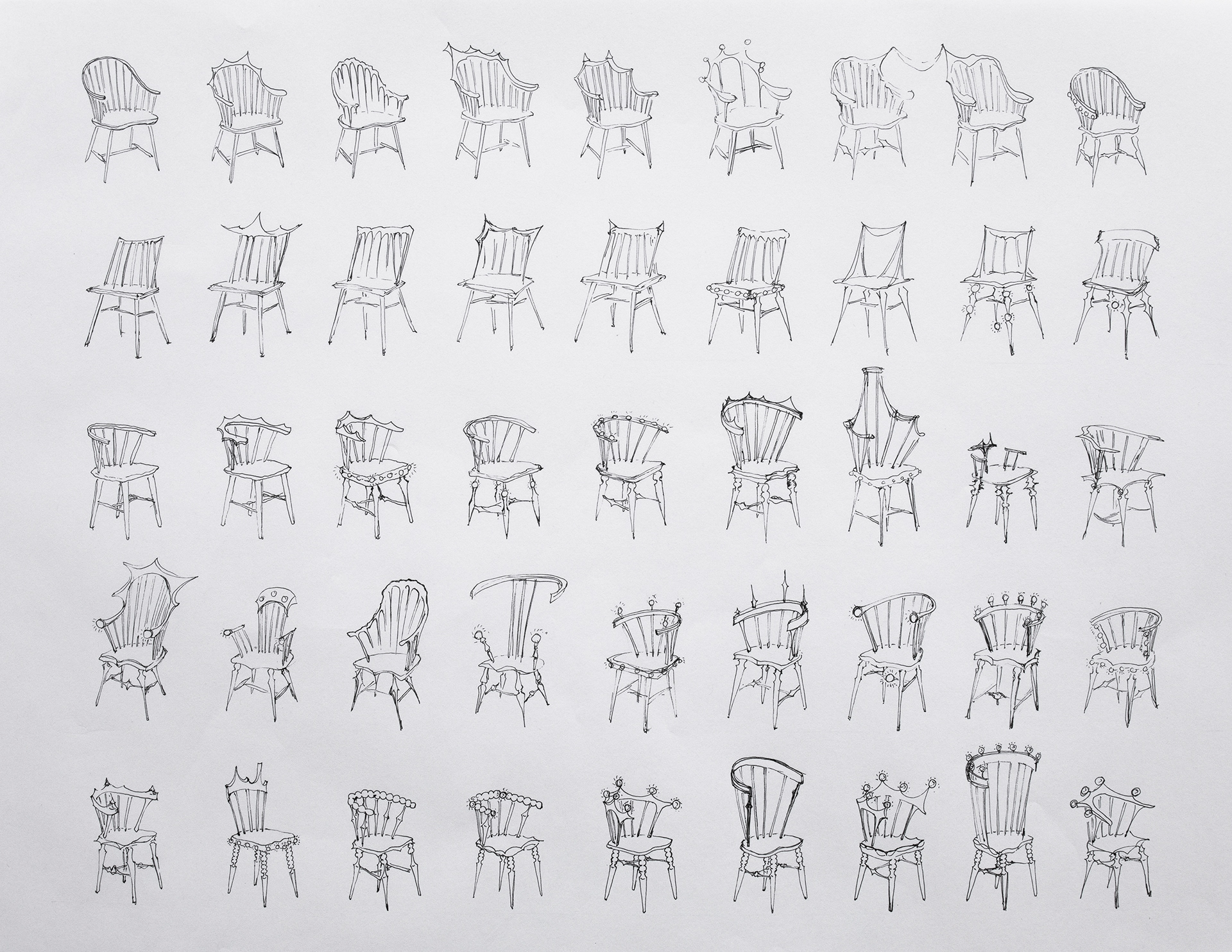 The legs are inspired by juggling sticks.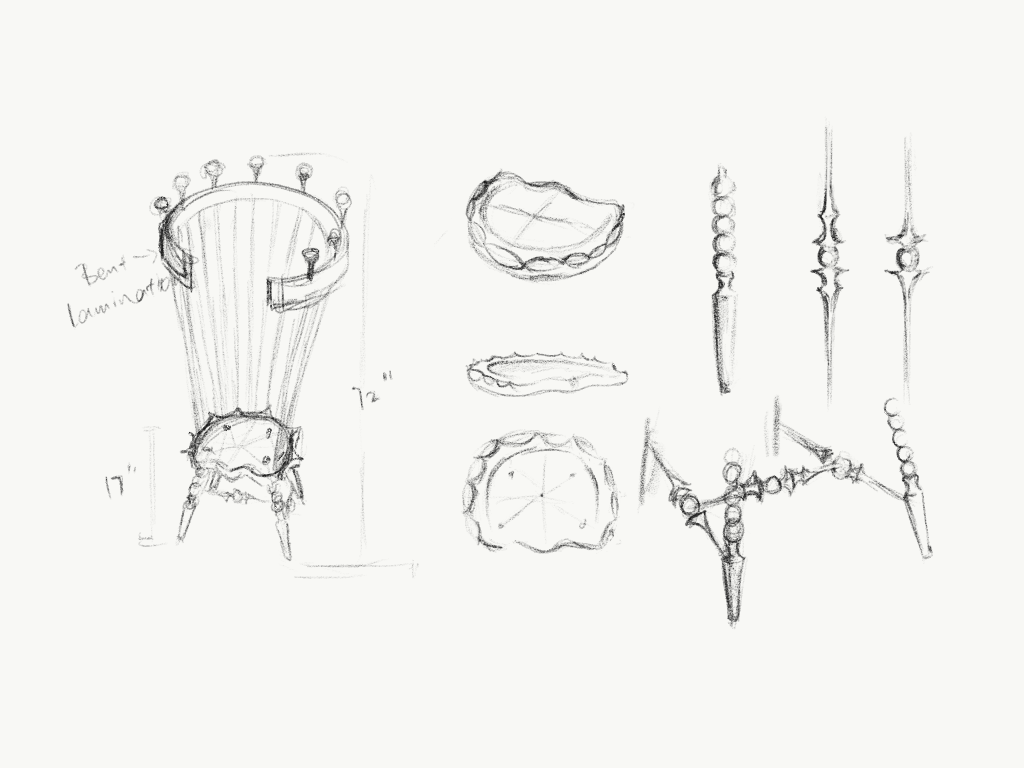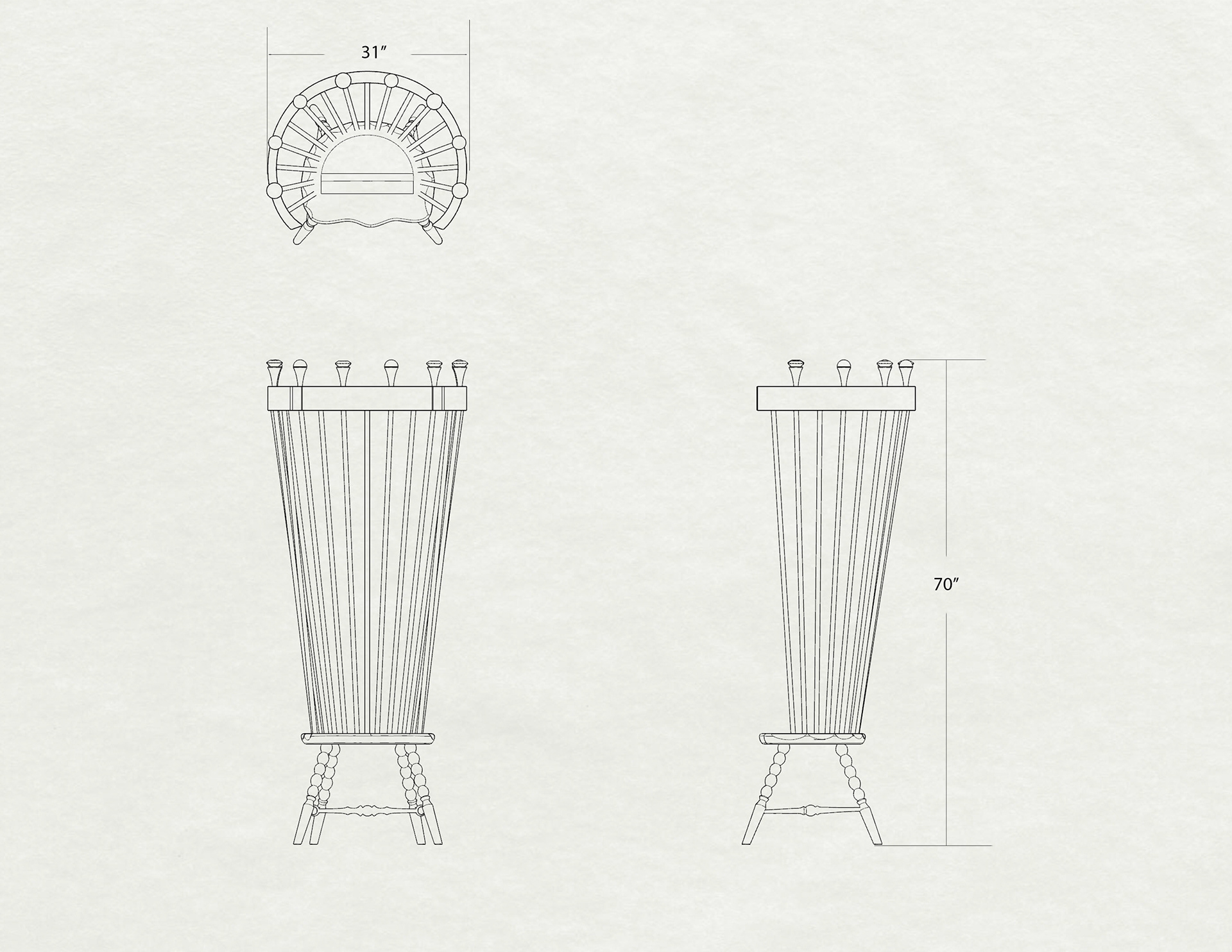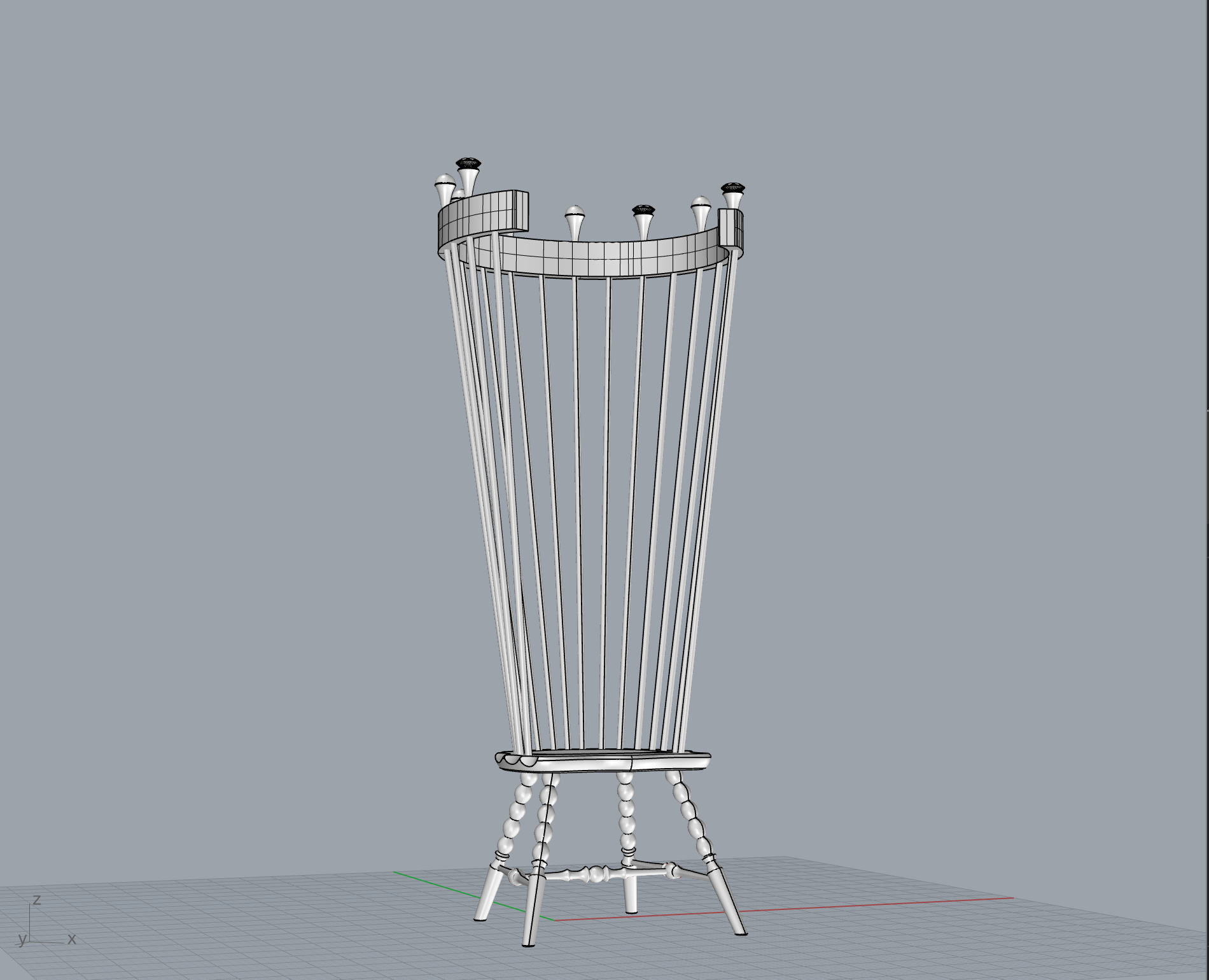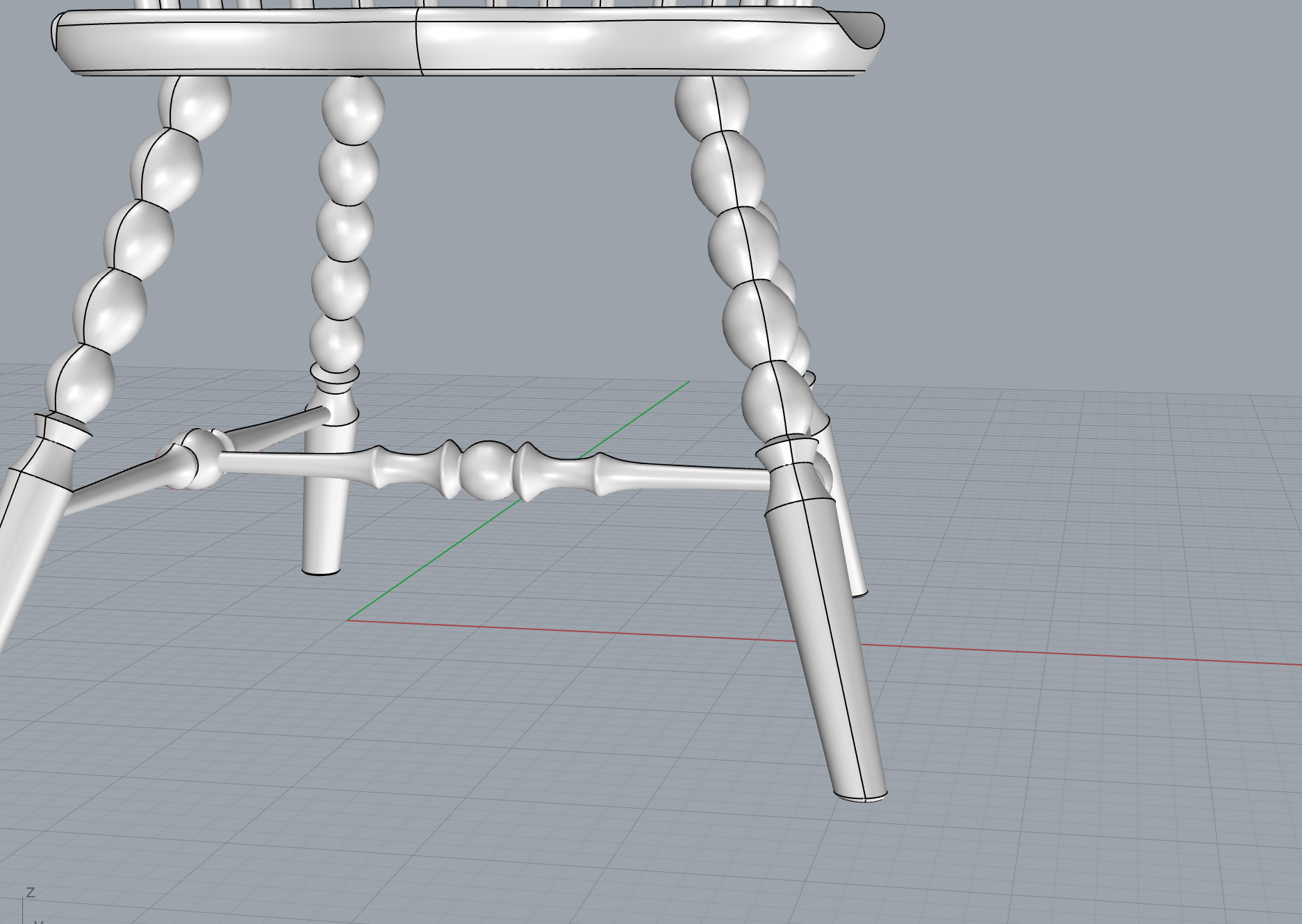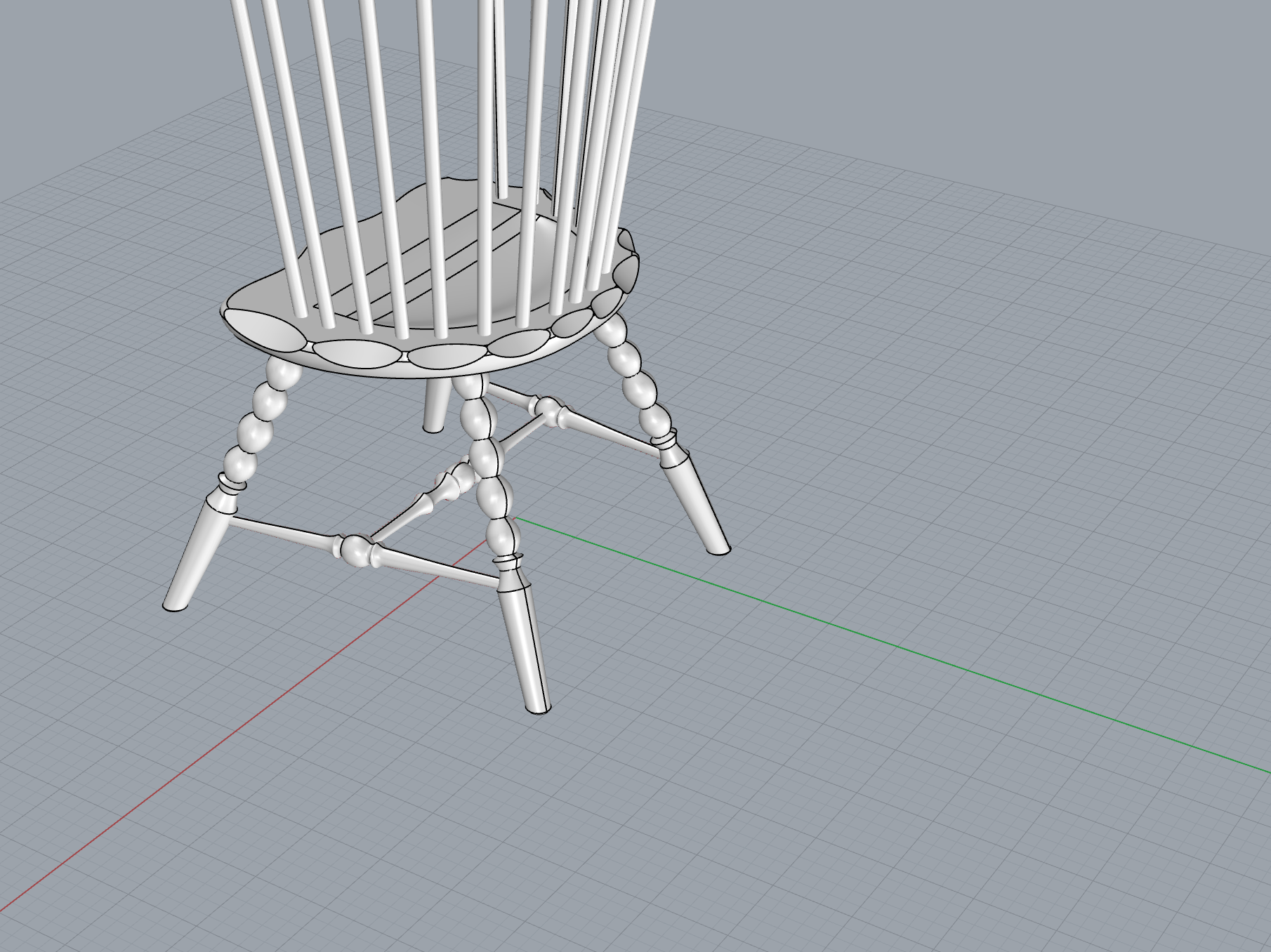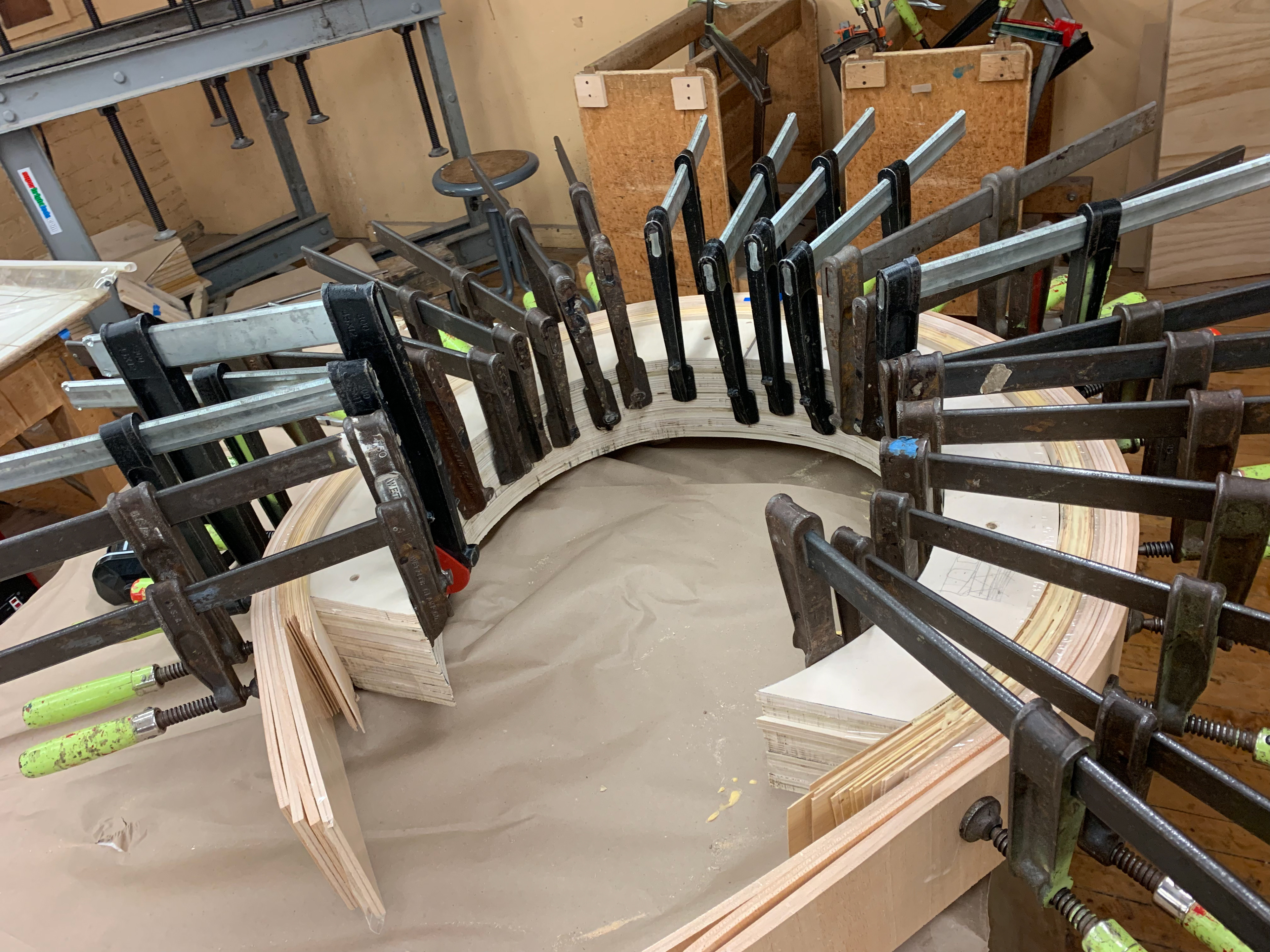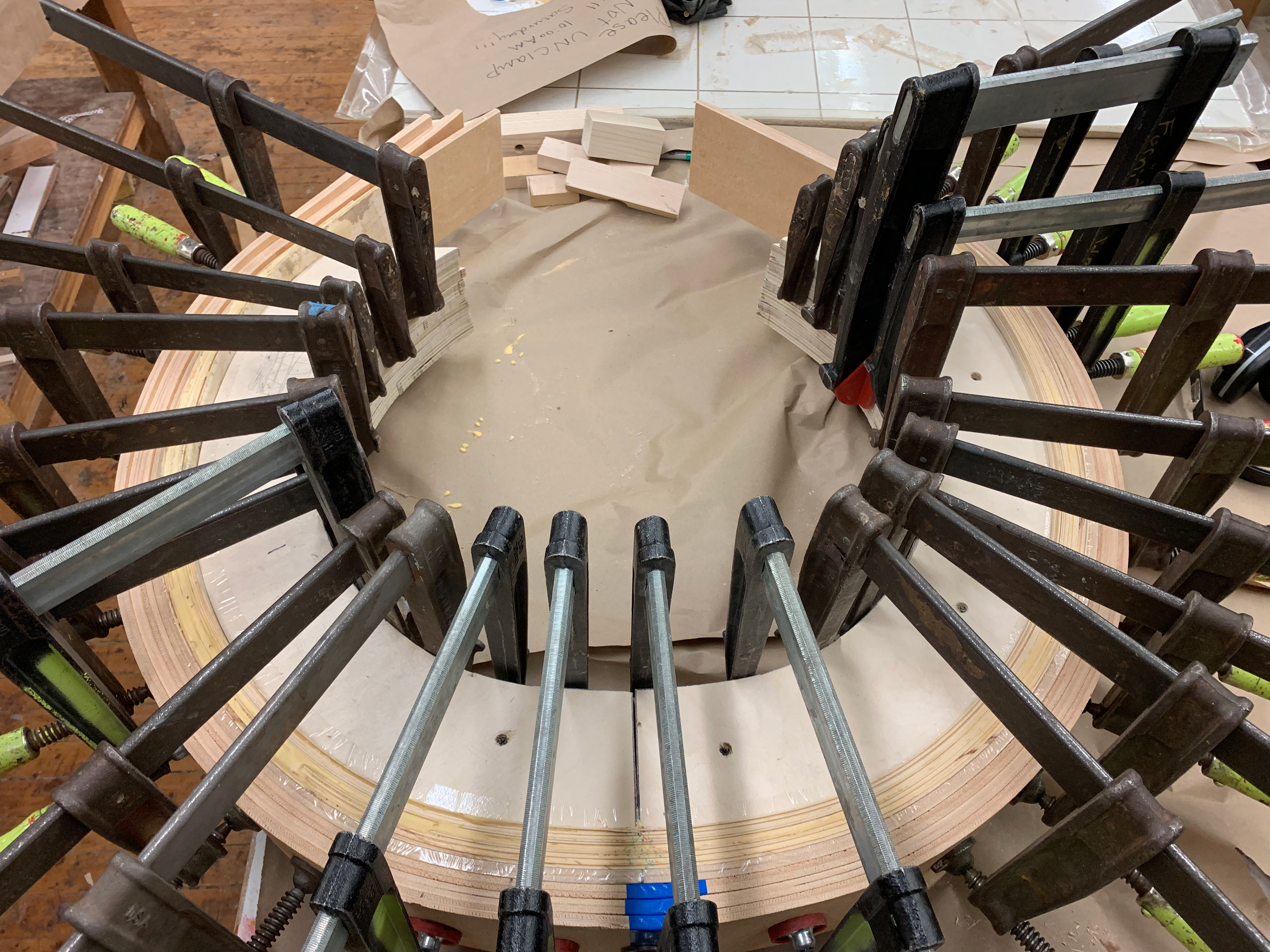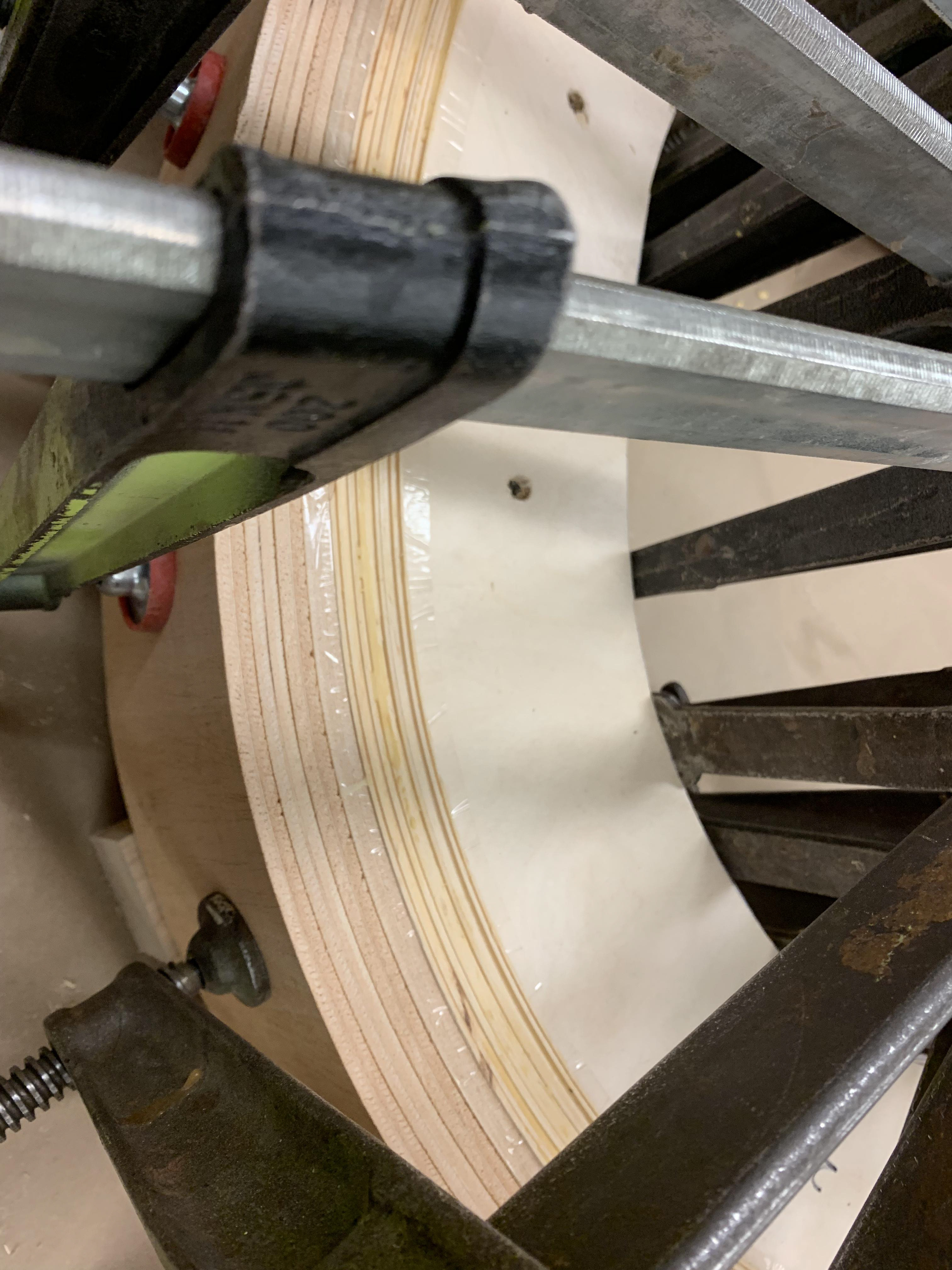 The big ring on the top is bent laminated with 16 layers of maple veneers.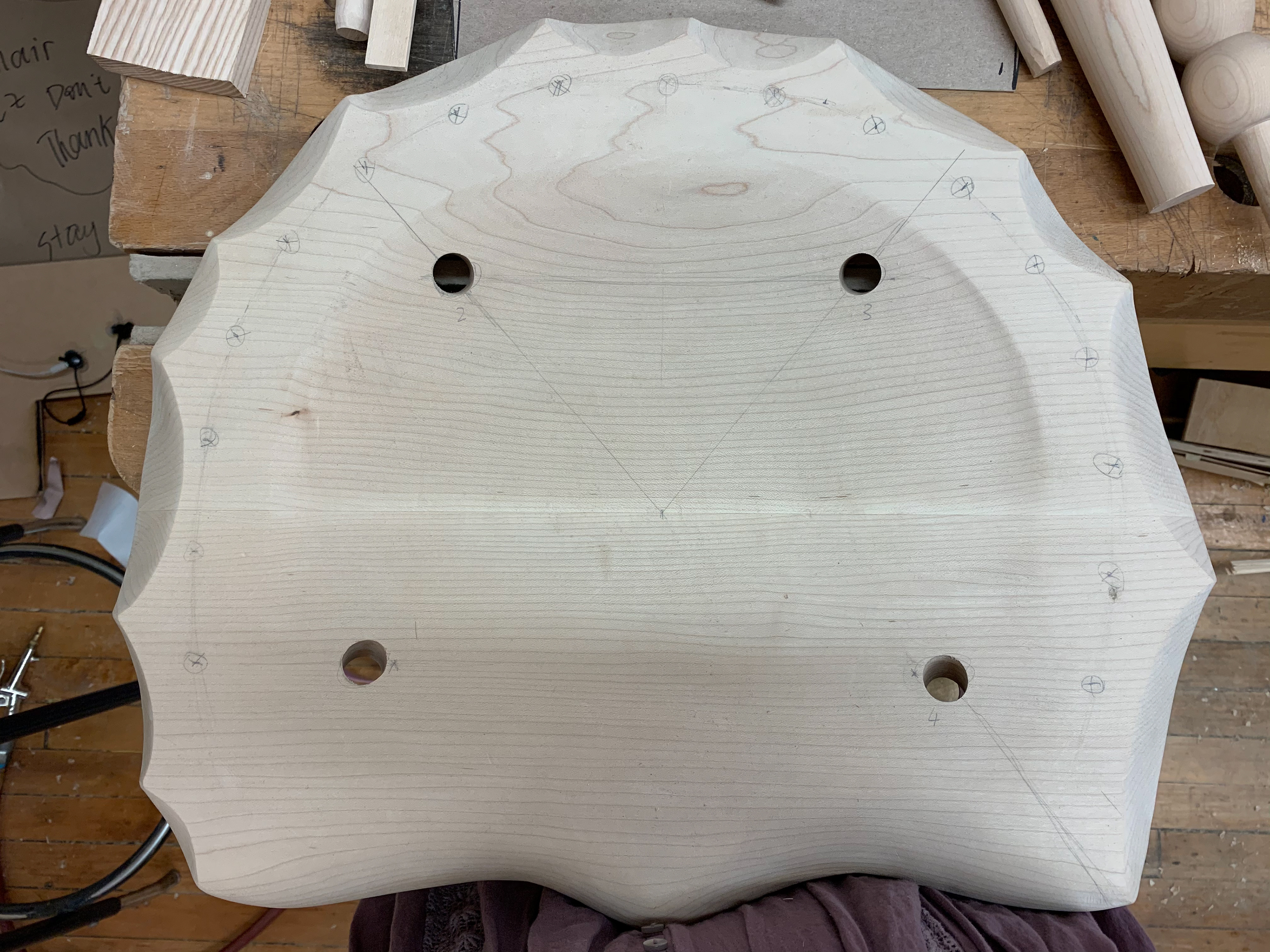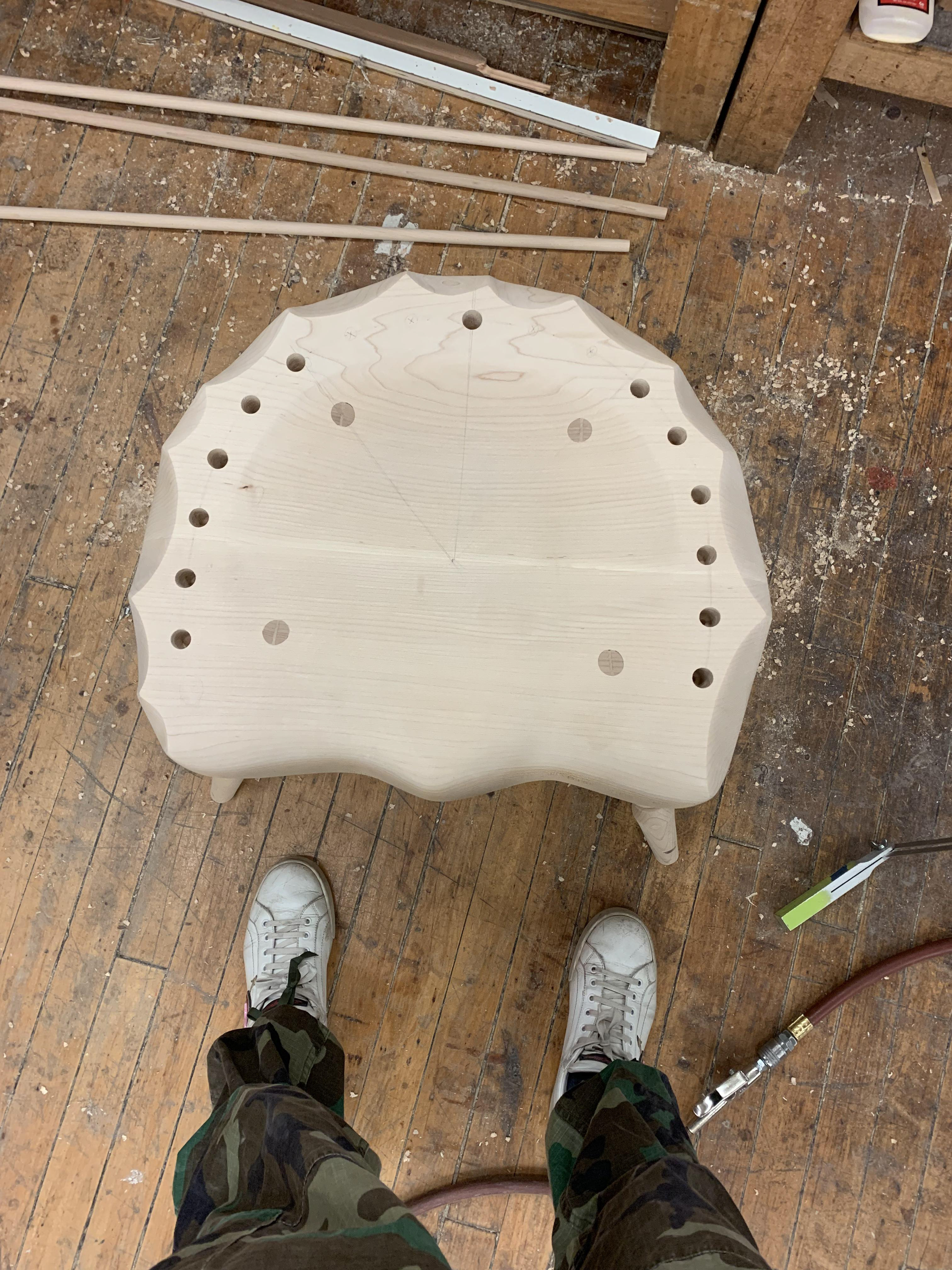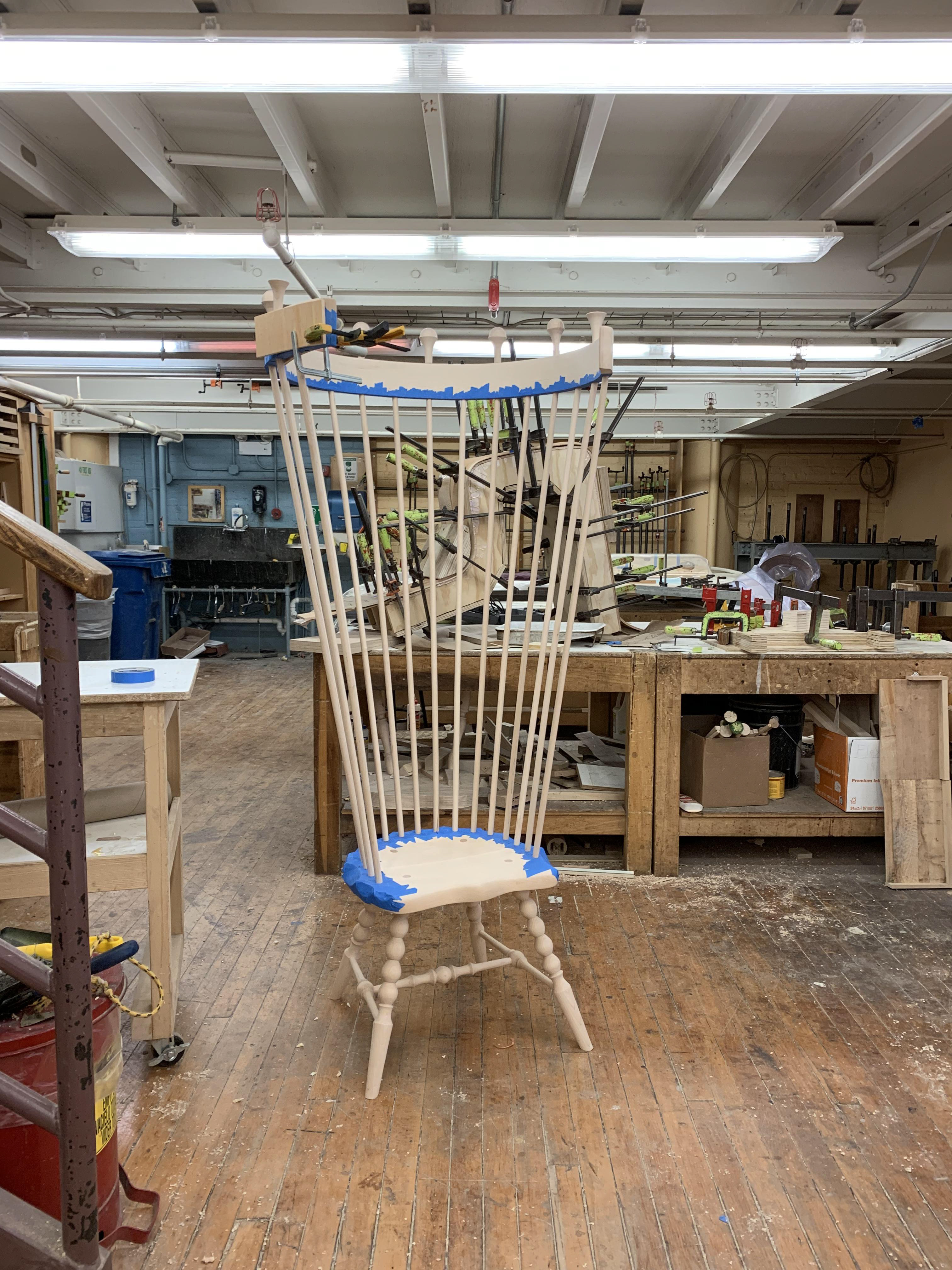 One of the most challenging part is positioning each spindles on the back. Since the distance between the ring and the seat is too far, I had to get help from my friend to hold the top part while I position the spindles one by one. It was an eight hour work to find the right angle for each spindle.

It is finished with red aniline dye and gloss polycrylic.