Triangle is one of my favorite elements in a lot of my design. I am interested in bringing this 2 dimensional geometry in to 3 dimensional design. This project is a study of soft materials and how to make rigid form by using them, it is also an exploration of pattern design and making.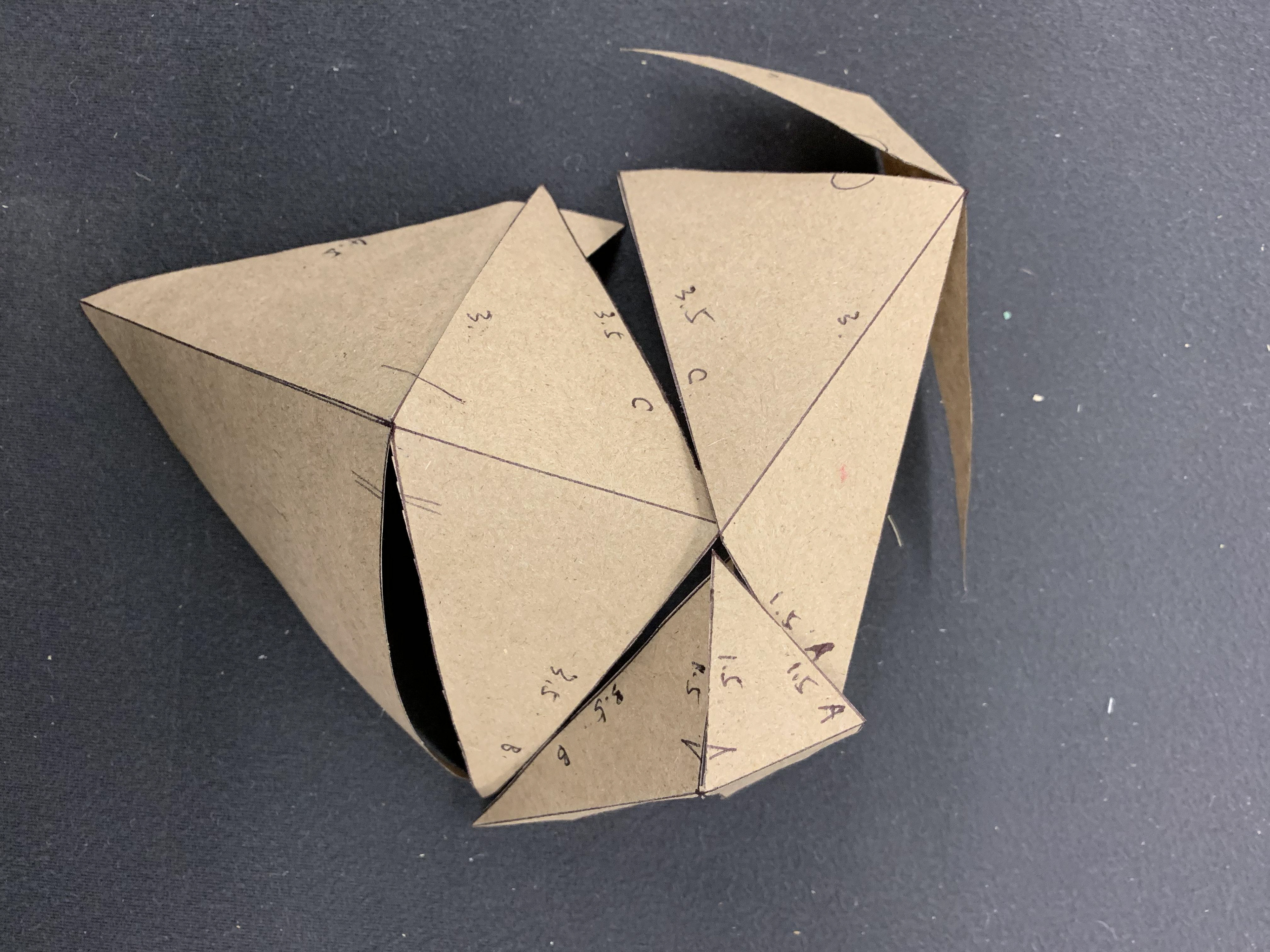 Bring the pattern from paper to fabric. Making soft, flat material into a rigid and 3 dimensional form.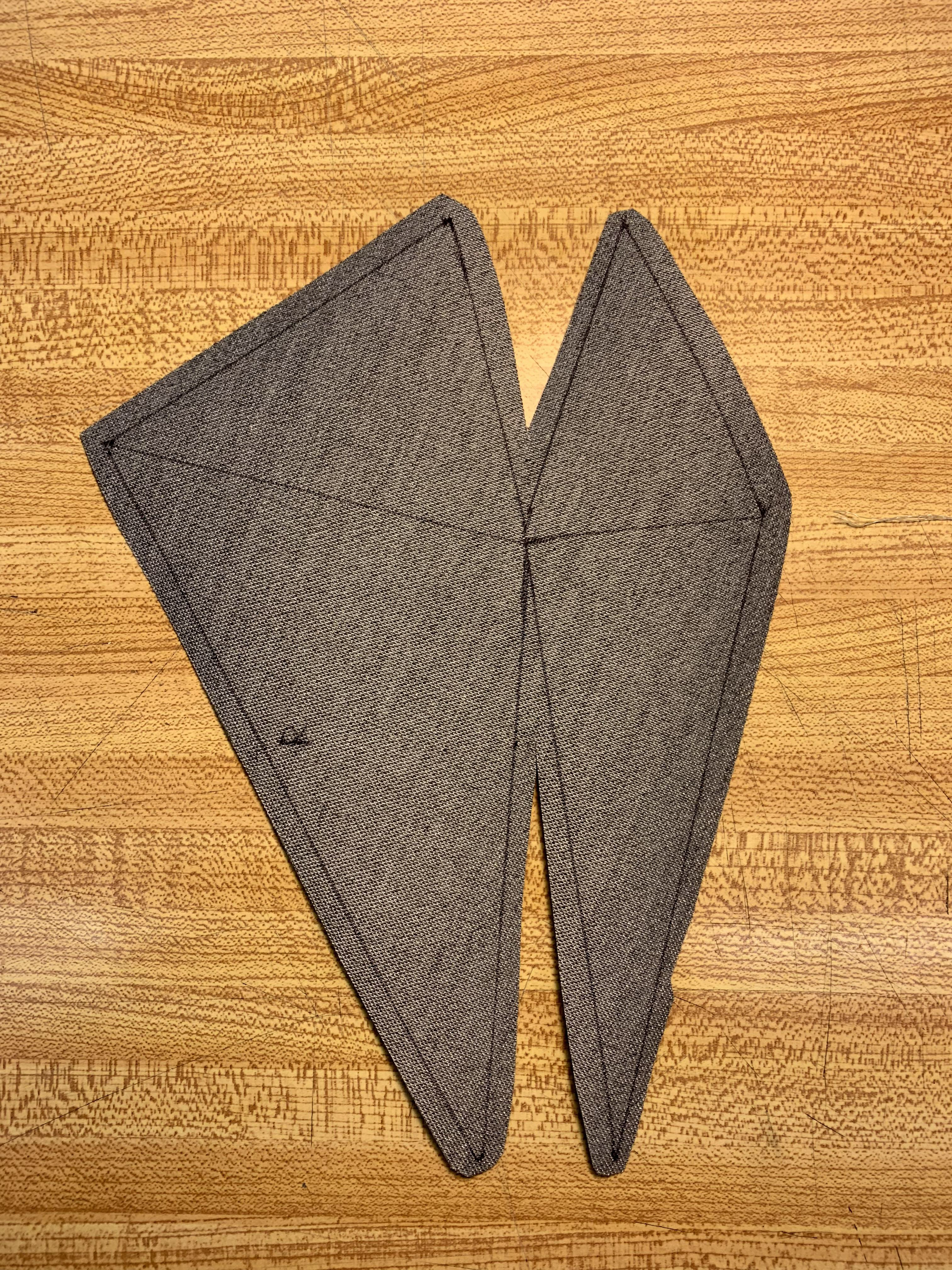 In the process of finding different arrangement... I drew a lot of triangles in random sizes, and carefully sew them together without thinking about how the whole thing would look like. I wanted the whole pattern to grow naturally, so the piece is under my control but the way it grows is uncontrolled. I enjoy a lot of unexpected outcomes from designing process. It is a fun way to explore something new and sometimes surprising.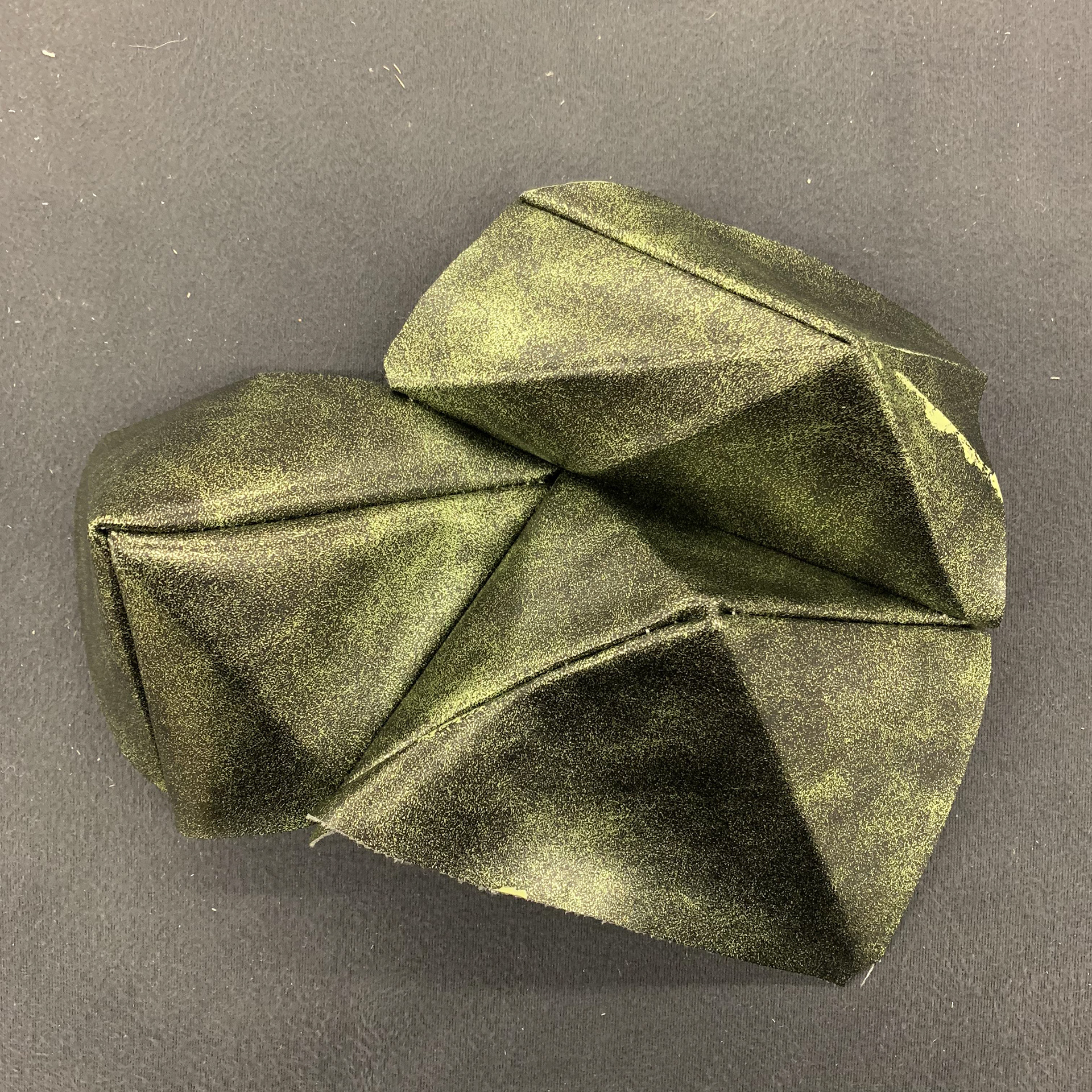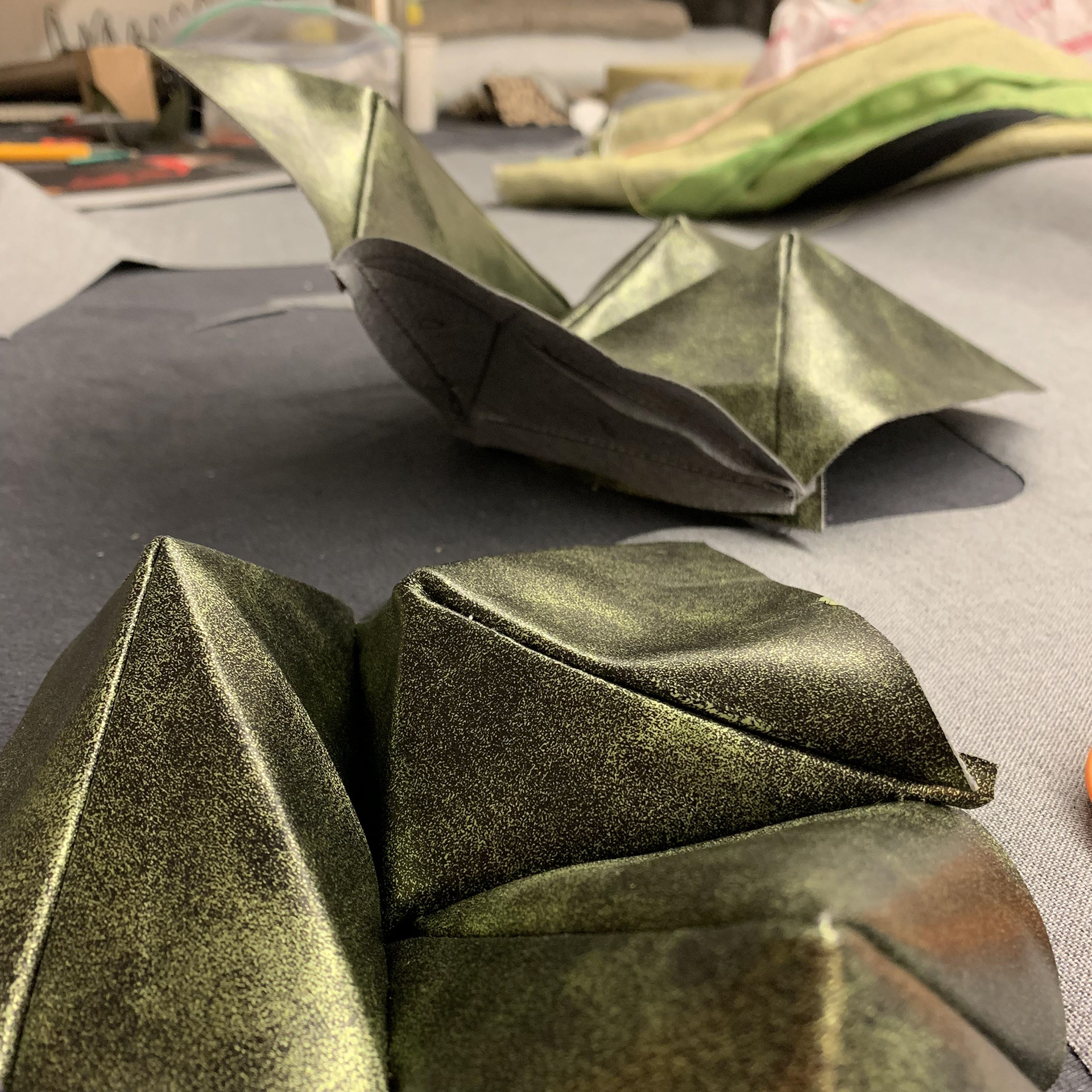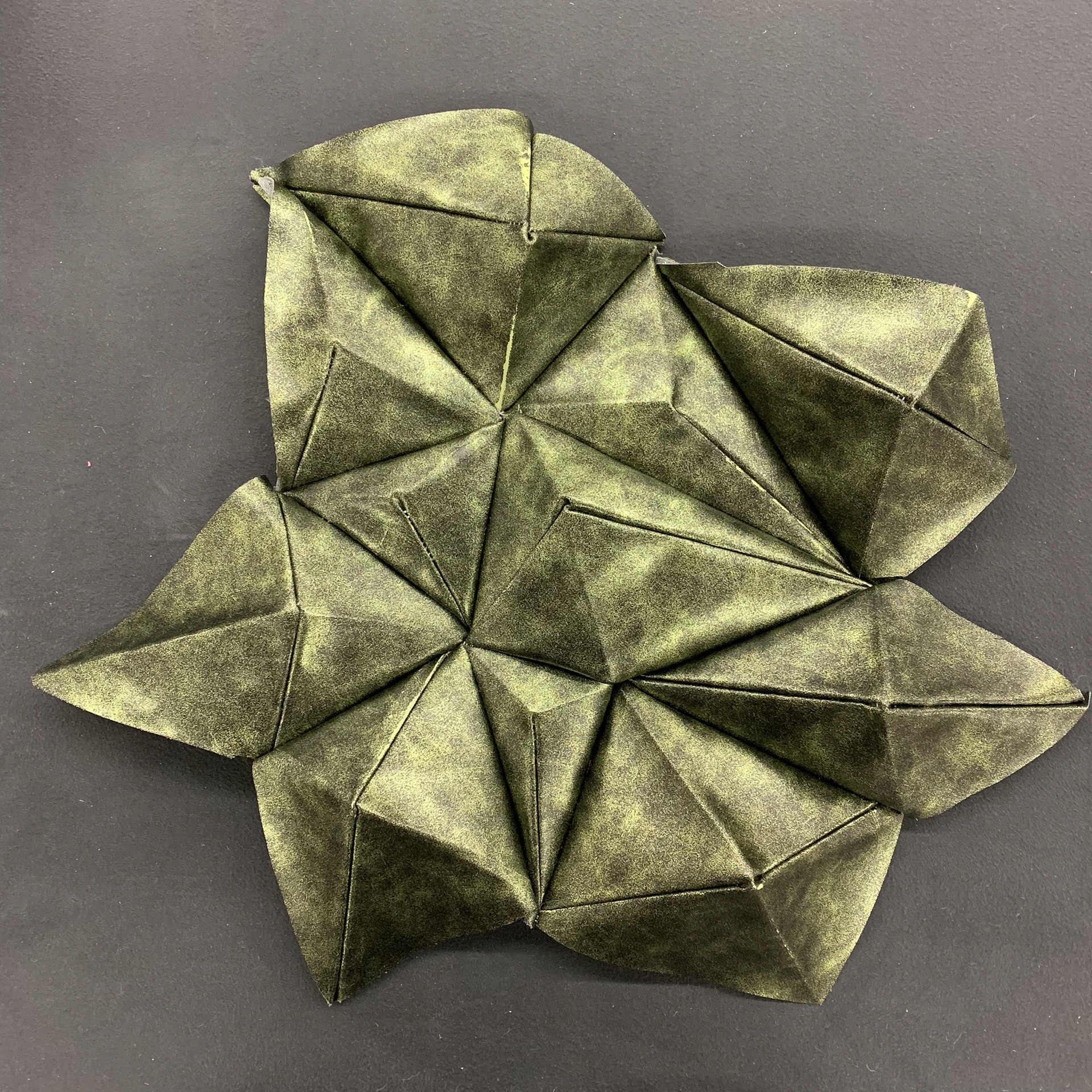 The growing textile makes me feel that I was creating a little monster, I started brainstorming about the form. Imagining a little monster disguised as a daybed, sitting in a corner of my room, and cuddling with me when I go back home everyday.